Tag: bass fishing tip
Chad Pipkens explains why you should always sharpen your fishing hooks and how to properly do it in this bass fishing tip video for Wired2Fish.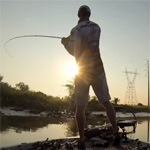 Bassmaster video of Elite Angler Chad Pipkens covering when to throw what – spinnerbait verses a chatterbait!
Bassmaster 2014 Northern Open Champion Chad Pipkens explains how he fishes a bladed jig near vegetation and the tackle he uses for his technique.