Tag: juvenile diabetes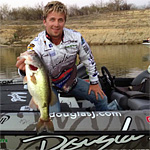 Professional bass fisherman Chad Pipkens is teaming up with Douglas J for a charity Couples Sport Raffle to benefit JDRF. There will be one winner.

Chad Pipkens is partnering with Douglas J Companies to raise money for the Alliance for the Great Lakes, breast cancer and juvenile diabetes.