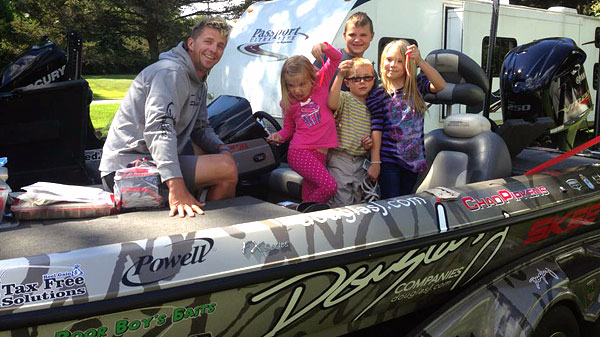 Chad Pipkens needs your vote! Vote Chad Pipkens your Fan Favorite Angler into the 2013 Toyota All-Star Week tournament so he can fish in Michigan this September on Muskegon Lake! You will also be entered into the sweepstakes with a chance to win a 2014 Toyota Truck!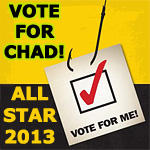 You can vote for Chad once every day as your Fan Favorite Angler now until 11:59:59 PM ET on September 6, 2013 at Bassmaster.com/Vote. You can vote for up to 3 more anglers.
B.A.S.S. is running their 3rd annual All-Star Fan Favorite Angler Sweepstakes. Eligible voters1 have a chance to win a Toyota Truck! Fourteen voting fan finalists will be paired virtually with the fourteen All-Star Week anglers and win a Toyota prize pack.
If your angler advances, you advance. If you're paired with the angler who wins the Evan Williams Bourbon All-Star Championship, you'll win a new 2014 Toyota Tundra!!
The 2013 Bassmaster Elite Series Toyota All-Star Week is a great opportunity for Chad Pipkens. The September 27 – 29 event takes place in Chad's home state Michigan on Muskegon Lake. Vote every day for Chad. Share this post and Chad's page on Facebook with your friends and family. Please ask them to vote every day at Bassmaster.com/Vote for Chad! Don't forget the chance for a 2014 Toyota Truck! Thank you from Chad!
1 Visit Bassmaster.com/Vote for complete rules and requirements. At the time of this writing, their Sweepstakes is open to legal residents of the 50 U.S. states and D.C., age 18 or older. Legal residents of Japan and Canada (excluding Quebec), ages 18 or older may vote but will not be eligible to participate in the sweepstakes. LIMIT: One (1) Entry and one (1) Vote per person/email address per calendar day during the Sweepstakes Period.