Archive for August, 2018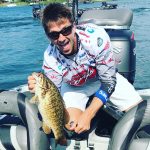 One of the greatest small mouth fisheries on the schedule for 2018 is Waddington, New York on the St. Lawrence River. In July 2017, the winning weight over the four day tournament exceeded 90 pounds, which showed just how spectacular this upstate New York body of water can be.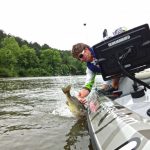 Chad talks with Seven Stripes Fishing about his experiences as a Bassmaster Elite Series angler and the road it took to get there. Dedication, hard work, and a couple of extra-curricular activities, like refereeing hockey and residential painting along the way, lead him to his professional fishing career.