Author Archive: editor
Mel Pipkens is Chad Pipkens' wife.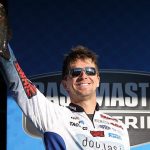 The first Elite Series event got off to a rough start with days 1 and 2 getting postponed due to high winds and a small craft advisory. This left the anglers to fish full field on Saturday and Sunday and top 20 would fish on Monday. Although bummed that they didn't start on time, Pipkens had a positive attitude. "I made my first weekend cut!" he said jokingly, since everyone would be fishing the weekend versus top 40 on day 3 and top 12 on day 4. On his off days, Pipkens spent time with family and fishing on a nearby lake that was not connected to tournament waters.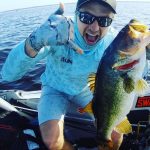 Let the fishing begin! Off season came and went, and the 2020 fishing season is already upon us. For some, it won't start until the beginning of February, but the Bassmaster Opens had its first tournament mid January (15th to 17th) in which Pipkens is competing. This tournament, a part of the Eastern Opens series, took place at the Kissimmee Chain, specifically Lake Toho, in Florida. Pipkens is competing in all four of the Bassmaster Eastern Opens this year, as well as the Bassmaster Elite Series which begins at the beginning of February back in Florida.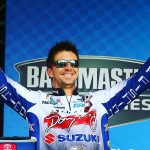 Well… the 2019 is a wrap and Chad Pipkens is Bassmaster Classic bound! This year on the Bassmaster Elite series Pipkens had several successes, and he ended up in 30th place in the Angler of the Year standings with a total of 681 points. Pipkens also participated in the Bassmaster Opens on the Eastern division, in which he finished 11th in the points. Let's take a look at Pipkens' year in a nutshell…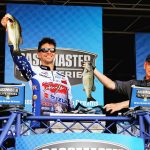 It's crazy how life can change within a split second. For example, going to play a hockey game like you always have and coming out of it with a broken collar bone…
Unfortunately, this scenario met Chad Pipkens on the morning of March 3rd on the hockeyrink as he braced his fall with his left arm. He has played hockey his entire life and fallen 100's of times, but never ended up with a situation like this. After an emergency room visit and appointment with the orthopedic surgeon, Pipkens was scheduled to receive a plate and 7 screws to reset his collar bone on March 6th. Of course his first question to the surgeon was how soon could he fish…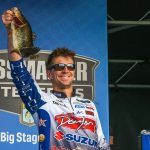 Fishing season 2019 has arrived! The Elite's kicked off their season on the St. Johns River in Palatka, Florida February 7-10. Little did they know, near record weights would be caught at this season opener, with the biggest tournament bag weighing a 4 day total of 98 lbs.14 oz.– just short of one hundred pounds of bass!  Rick Clunn won the event back to back from the last time the Elite's were at St. Johns in 2016.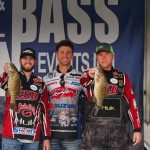 For the third year in a row, Chad Pipkens attended a one day bass fishing tournament for college and high school anglers. The event is put on by a fellow professional angler, Brandon Card, who also fishing on the Bassmaster Elite Series, and it is sponsored by Suzuki Motors.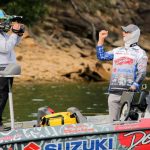 As the 2018 fishing season came to a close, Chad Pipkens was hunting for his berth to the 2019 Bassmaster Classic, which will take place Knoxville, Tennessee. Although he was just outside the cut in the Elite Series AOY points, there were two more opportunities ahead to qualify for the Bassmaster Classic that Pipkens was searching for: a first place in the AOY Opens Championship and top three at the Bassmaster Classic Bracket.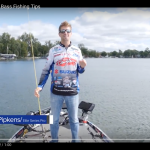 Check out this video featuring FlowRite Controls with Chad Pipkens providing fishing tips for the fall weather.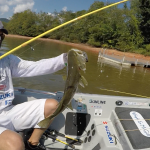 Going into the AOY tournament, Chad Pipkens was in 39th place, which put him on the "bubble" in qualifying for the Bassmaster Classic in March 2019. Out of the AOY tournament this year, the top 36 anglers in the points go to the Bassmaster Classic.