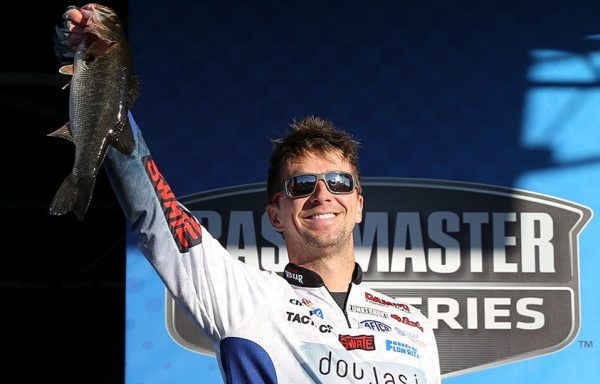 Feb 6-10 Palatka, Fl.
The first Elite Series event got off to a rough start with days 1 and 2 getting postponed due to high winds and a small craft advisory. This left the anglers to fish full field on Saturday and Sunday and top 20 would fish on Monday. Although bummed that they didn't start on time, Pipkens had a positive attitude. "I made my first weekend cut!" he said jokingly, since everyone would be fishing the weekend versus top 40 on day 3 and top 12 on day 4. On his off days, Pipkens spent time with family and fishing on a nearby lake that was not connected to tournament waters.
The first day of the tournament was about 40 degrees which is cold for Florida! Pipkens caught about 10-12 keepers throughout the day with a total of 9 lbs. 9 oz. and was sitting in 36th place. Pipkens said that "it was a tough bite due to lack of grass" and that it was "key to focus on small depressions and breaks where the fish were staging". Pipkens had some big fish areas, but they ended up getting ruined by the high winds from the two previous days.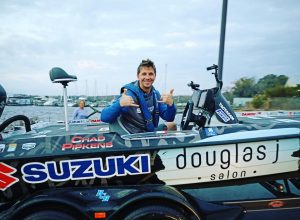 Day two for Pipkens was a bit better with a total of 11 lbs. 7 oz. He caught a good amount of decent size fish, but still lacked that big Florida bite that he witnessed in practice and in the previous tournaments. "People don't catch a limit of three pounders here. They catch a giant or two and then some smaller ones. I had a few nice ones, but I'm surprised I didn't get that big bite at least once or twice." Pipkens ended up placing 29th out of the total 88 elite series anglers, which is a great start with extremely valuable angler of the
year points.
The next tournament was originally scheduled to follow Palatka in Tennessee, however it has been postponed until mid March due to flooded waters which can be dangerous. So, the "Super Bowl of fishing" or Bassmaster Classic will be Pipkens next tournament in Birmingham, Alabama March 6th through 8th. "LETS GO!"