Author Archive: editor
Mel Pipkens is Chad Pipkens' wife.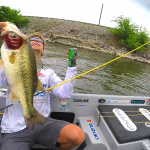 Chad Pipkens lands a giant bass that helps him earn 27th place at the Bassmaster Elite Series Event in Kentucky Lake, Tennessee. He catches a three day total of 47 pounds 3 ounces.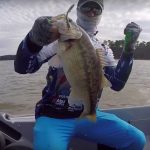 First stop of nine for the Bassmaster Elite Series at Lake Martin, Alabama. Chad Pipkens starts the season off right by making the top 50 cut and, unlike most people, is happy to "work on Saturday." 
With a final weight of 32lbs. 3oz. Chad earns himself 41st place and a good start to the 2018 fishing season.