Tag: northern open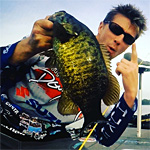 Chad Pipkens gets his first Top Ten of the 2017 Bassmaster season during stop #1 of both the Northern Opens and the Northern swing of the tournament season!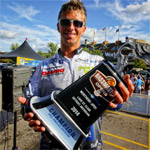 Three long runs to Lake Erie proved to be the right decision for Chad Pipkens whose 3-day total of 67-4 gave him the Bassmaster Lake St. Clair victory and his first Bassmaster Classic berth!
Professional bass angler Chad Pipkens earned a 2013 Elite Series spot by winning the 2012 Bassmaster Northern Opens points championship with consistent high finishes at the three events.