Archive for April, 2013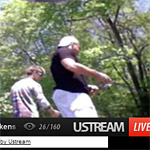 Chad Pipkens and Scott Weaver are fishing LIVE on video from 9AM until 7PM, Earth Day April 22 2013, to benefit the Alliance for the Great Lakes!
What do bass pros Chad Pipkens, Brandon Card and Kevin Hawk do when a tournament's postponed due to storms? Watch this April 18, 2013 video from the Bassmaster Bull Shoals Lake Elite Series tournament to find out!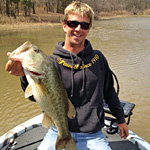 Guess the Winning Weight for the Bassmaster Bull Shoals tournament and win Costa Sunglasses, a Powell Rod or Douglas J from Chad Pipkens and sponsors!