Author Archive: Editor
ChadPipkens.com news editor.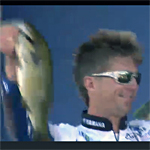 Probably punching his 2nd consecutive Bassmaster Classic invitation, Elite Angler Chad Pipkens moved up to 28th place in Toyota Bassmaster AOY points with 5 Sturgeon Bay bass weighing 16-3!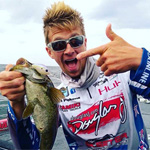 Chad Pipkens has already finished in the money in his last 5 Elite Series events with a 4th and a 3rd at Chesapeake Bay and Lake St. Clair. Pip is still on fire bringing in 18-1 on day 1 on Sturgeon Bay!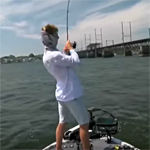 From August 19, 2015, Elite Angler Chad Pipkens gets fired up over a big bass on Chesapeake Bay in this video from Bassmaster LIVE!
In fact, I may have missed it, but I don't think anyone has written about Chad Pipkens' late season surge.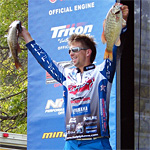 Elite Angler Chad Pipkens finished strong with a final day weight of 19 pounds 14 ounces to take 4th place in the final regular Bassmaster Elite Series bass tournament with a 4-day total of 77-2!
A tougher day 3 at the Lake St. Clair Bassmaster tournament but Elite Angler Chad Pipkens makes his 2nd consecutive Top 12 cut with 5 smallmouth bass weighing 16-7
Bassmaster Elite Series Angler and Douglas J pro Chad Pipkens weighed in a big limit of 5 smallmouth bass today for 22 pounds 1 ounce to move up into 5th place
Bassmaster 2014 Northern Open Champion Chad Pipkens explains how he fishes a bladed jig near vegetation and the tackle he uses for his technique.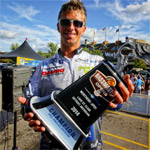 Three long runs to Lake Erie proved to be the right decision for Chad Pipkens whose 3-day total of 67-4 gave him the Bassmaster Lake St. Clair victory and his first Bassmaster Classic berth!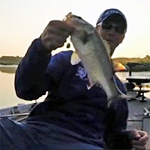 Chad Pipkens earned his best finish of 2014 with an impressive 12th place on the tides of the Delaware River in Philadelphia, Pennsylvania. Pipkens' 17 bass weighing 30 pounds 9 ounces was good for a $10,500 Bassmaster Elite payday – with video.