Author Archive: Editor
Dan Kimmel is a webmaster, website designer and website management expert at AnglerHosting.com.

HullSpeed Performance Marine Coatings is proud to partner with 2012 Bassmaster Northern Opens points champion Chad Pipkens for the 2013 season.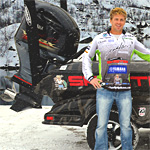 Yamaha Marine Group announced February 6, 2013 that it has added Holt Michigan Elite Series angler Chad Pipkens to the 2013 Yamaha Pro Team.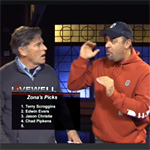 Mark Zona picks Chad Pipkens 4th for his 2013 'pure draft' Bassmaster Elite Series Fantasy Fishing Team on the Livewell Video – Livewell talks Fantasy Fishing!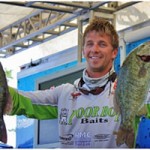 Troll Perfect manufacturer Perfect Outdoor Products announces that Bassmaster Elite Series Angler Chad Pipkens joins their 2013 Pro Staff.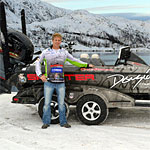 Here it is! A picture of Chad Pipkens new 2013 wrapped Skeeter Boat, Yamaha Motor he'll be running for his first Bassmaster Elite Series season!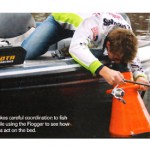 You can win a day on the water with Bassmaster Elite Series Pro Chad Pipkens January 25-26, 2013 at Poor Boy's Baits Customer Appreciation Days!

Chad Pipkens is partnering with Douglas J Companies to raise money for the Alliance for the Great Lakes, breast cancer and juvenile diabetes.
Chad Pipkens of Holt, MI won the co-angler title and $25,000 with a three-day total of nine bass weighing 22-15 at the Beaver Lake FLW Tour Major event.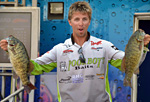 After winning Beaver Lake from the back deck, Chad Pipkens stepped up in his first FLW Tour event from the front deck finishing third at Detroit River with a total weight of 77 pounds, 14 ounces.
Professional bass angler Chad Pipkens earned a 2013 Elite Series spot by winning the 2012 Bassmaster Northern Opens points championship with consistent high finishes at the three events.
Chad Pipkens of Holt, MI weighed a 5 bass limit of 20 pounds, 4 ounces to take 3rd place in the Walmart BFL event on the Detroit River July 14th.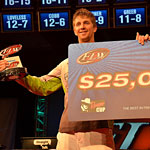 Chad Pipkens has always been a competitive FLW Tour co-angler today closing the book on his co-angler career by winning on Beaver Lake, the third Major of the season.