Tag: 2014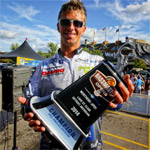 Three long runs to Lake Erie proved to be the right decision for Chad Pipkens whose 3-day total of 67-4 gave him the Bassmaster Lake St. Clair victory and his first Bassmaster Classic berth!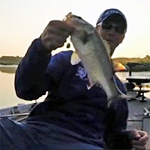 Chad Pipkens earned his best finish of 2014 with an impressive 12th place on the tides of the Delaware River in Philadelphia, Pennsylvania. Pipkens' 17 bass weighing 30 pounds 9 ounces was good for a $10,500 Bassmaster Elite payday – with video.
Chad Pipkens gets some good Bassmaster Elite Series Delaware River tournament coverage in the day 1 recap video. Pipkens finished day 1 in 6th place with a 5-bass limit weighing 11 pounds 4 ounces – August 7, 2014!