Tag: tournament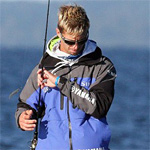 Chad Pipkens is fishing his first Bassmaster Elite Series final after vaulting into 4th place on the St. Lawrence River. Chad is one ounce out of 3rd place with a three day total of 60 pounds 7 ounces.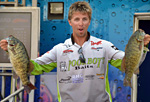 After winning Beaver Lake from the back deck, Chad Pipkens stepped up in his first FLW Tour event from the front deck finishing third at Detroit River with a total weight of 77 pounds, 14 ounces.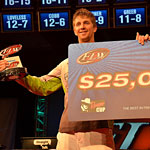 Chad Pipkens has always been a competitive FLW Tour co-angler today closing the book on his co-angler career by winning on Beaver Lake, the third Major of the season.